Any fabric product sold by Celina is created in one of our two manufacturing facilities: the main facility located in Celina, OH and the Taicang Facility. Designed and tested by our on-staff engineers, Celina's fabric products are held to a higher standard to ensure that the end user is completely satisfied with each and every product that ships from our distribution center.
瑟衲公司销售的任何一款面料产品均产自我们两个制造工厂之一:位于美国俄亥俄州瑟衲镇的美国总部或位于中国江苏省太仓市的中国生产基地。所有产品均由公司工程师设计和检测,以保证自公司物流配送中心配送的每一件产品均满足客户对高品质产品的要求。
Ranging from event and party tents to military and humanitarian shelters, Celina's products have been used around the world in every calling and situation. We continue to push our product lines to meet the demands of our customers, with growing custom-printing processes and intuitive instructions. Our industrial applications, including storage shelters and ducting capabilities, are developed in tandem with our other fabric products, allowing us to combine work space and tried and approved processes.
公司的产品涵盖大型活动和聚会帐篷,军事帐篷和人道主义救灾帐篷,瑟衲公司的产品已被用于全世界各地。依靠定制化印刷工艺和简明直观的产品说明,我们持续不断改善我们的产品线以满足不同客户的不同要求。结合我们现有资源,例如仓储物流,销售平台,应用于开发其他面料产品,最大化的利用我们目前的人力、物力和先进制造工艺。
Celina also distributes a wide variety of products in addition to our fabric items, including tables, chairs, lighting, tent event installation equipment, printed flags, and table covers.
除了销售我们制造的产品外,瑟衲公司还分销种类繁多的周边产品,包括桌子、椅子、照明灯、帐篷搭建设备、印刷旗帜和定制桌布等。
Humanitarian Tent
人道主义帐篷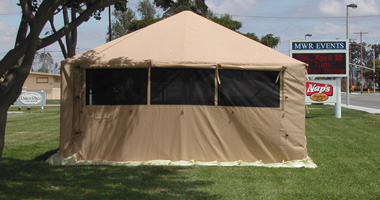 Decontamination Systems
除污系统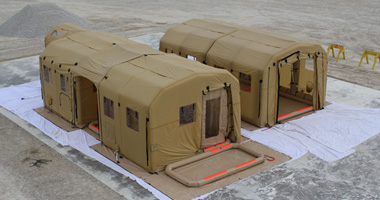 Commercial Party and Event Tents
商业聚会和大型活动帐篷